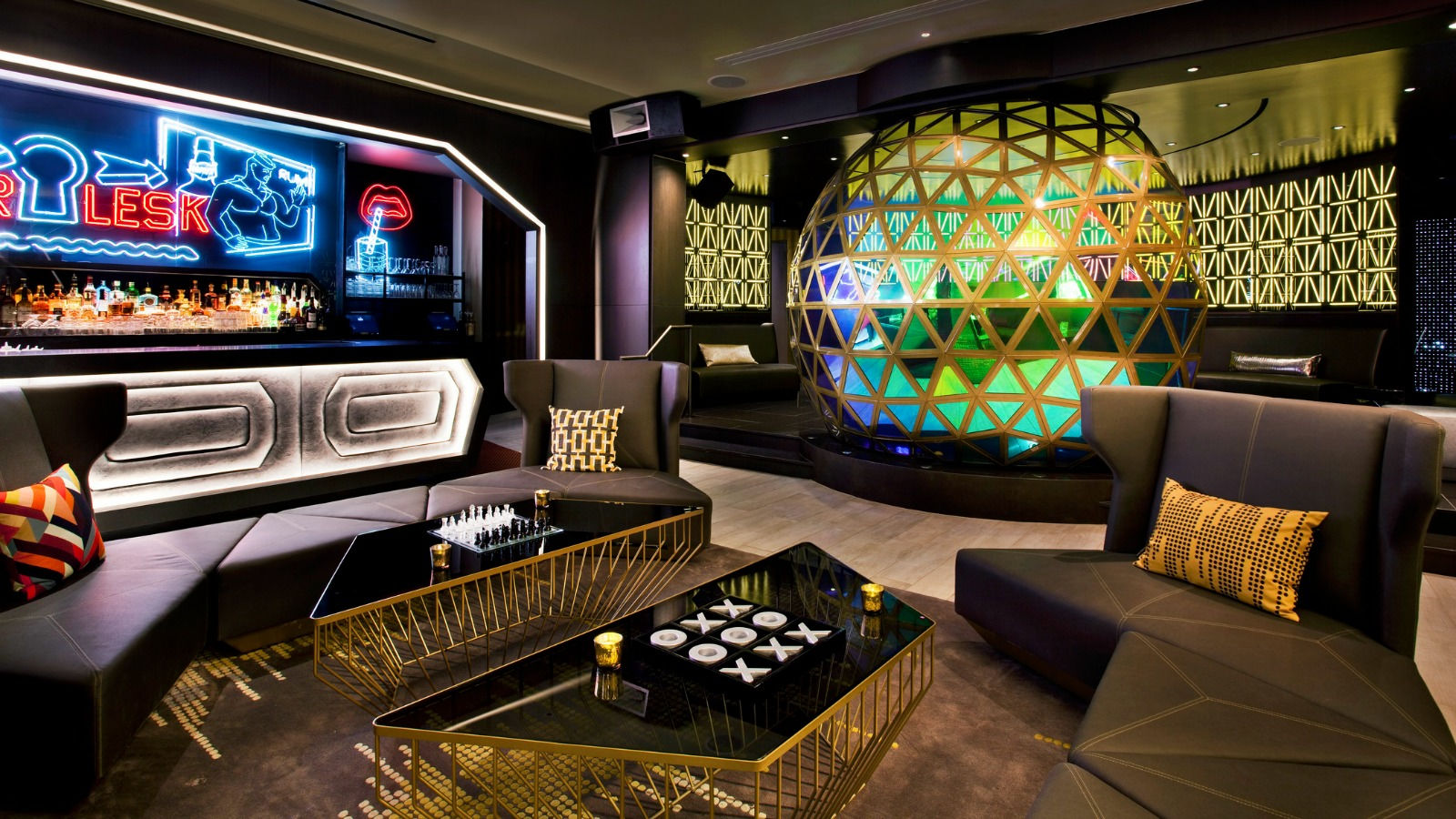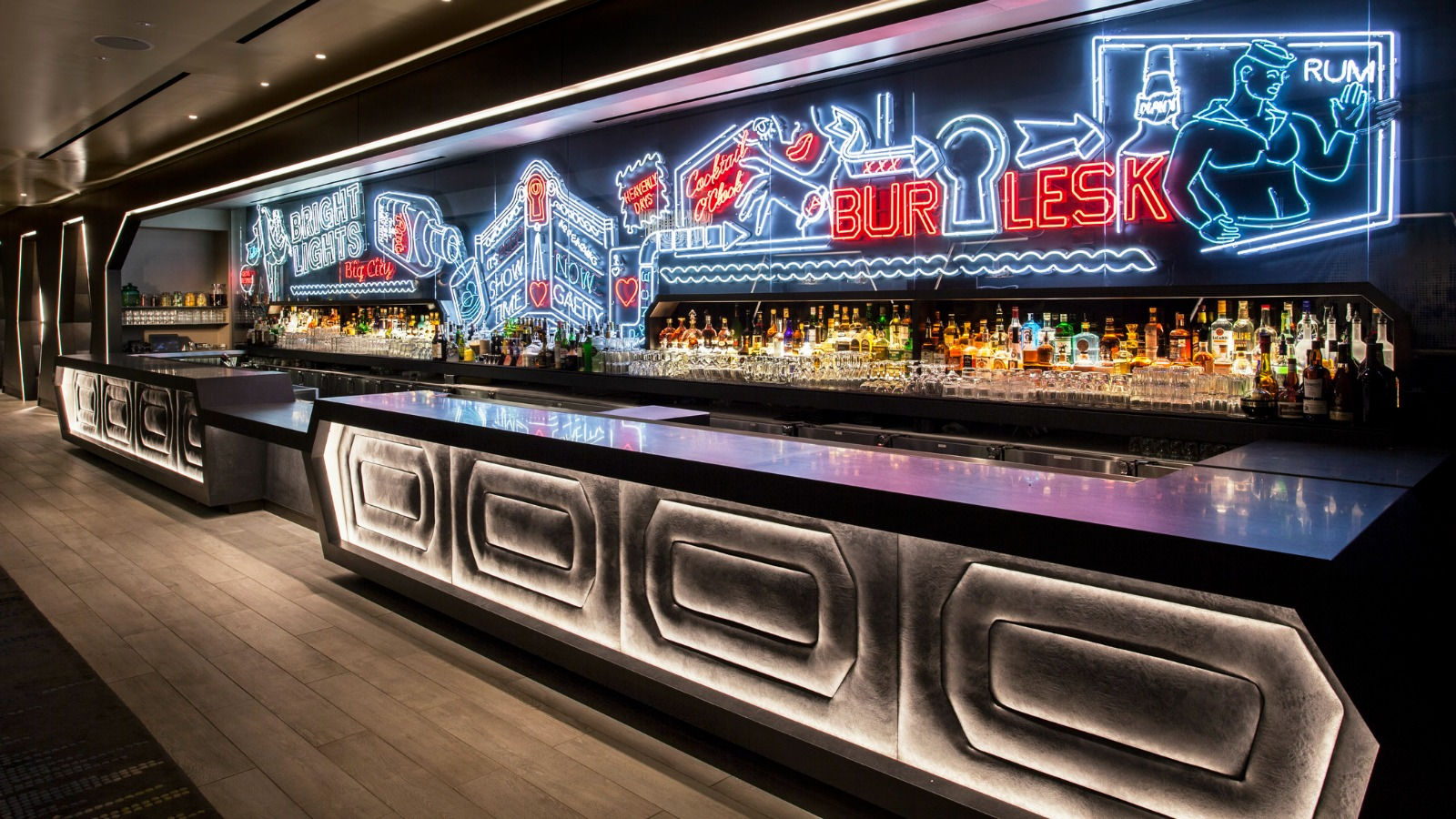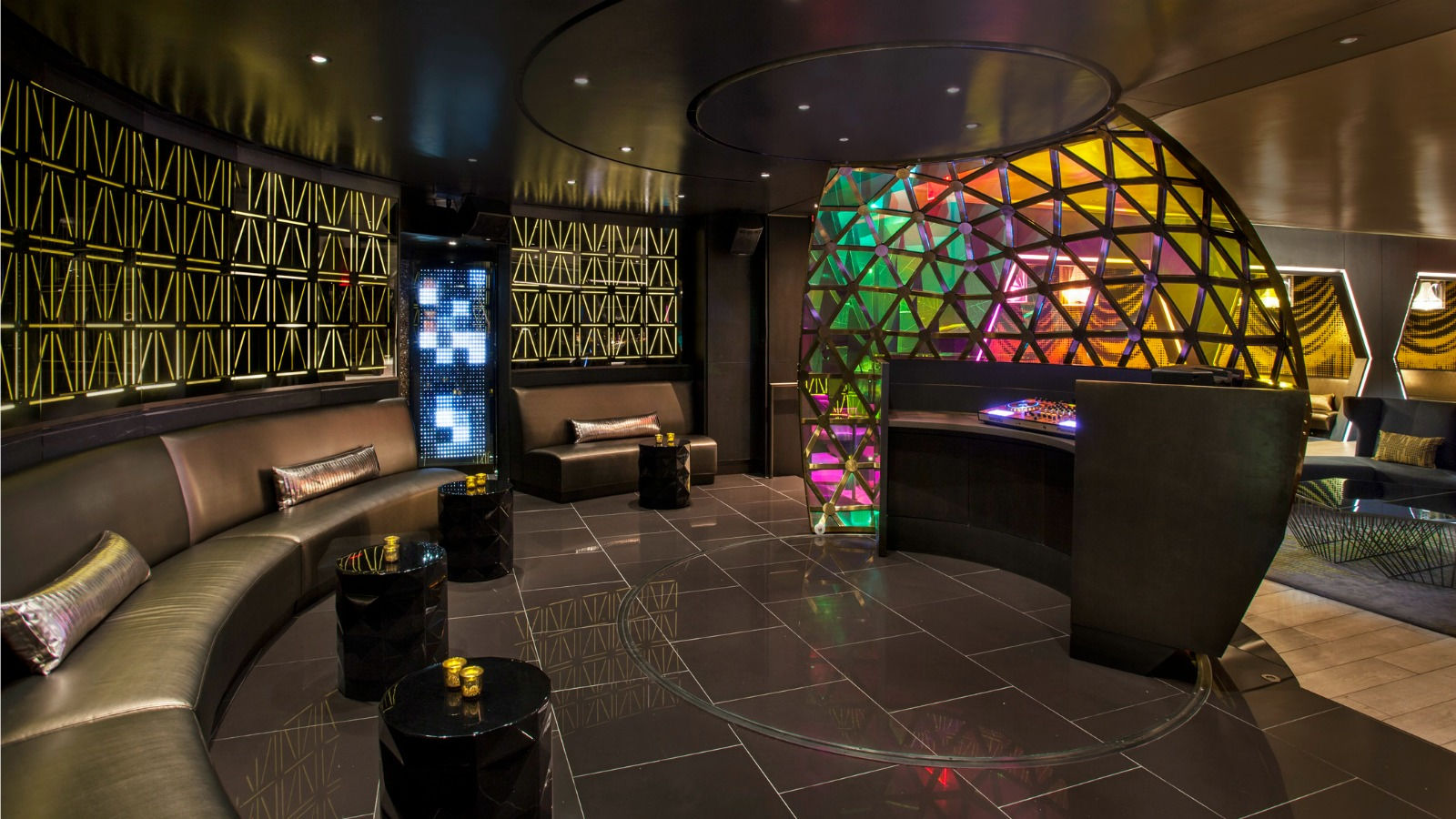 With an electric design and vibrant energy, the Living room is a hot spot you will not want to miss.
A playful nod to Times Square of the past, it's a perfect escape from the hustle and bustle of the city.
Mingle with locals while sipping specially curated cocktails and savoring the excitement of Broadway's bright lights.
For reservations and more information, visit wlivingroomtimessquare.com.
Our Innovative Design
Created by Josh Held Design in partnership with Starwood's award-winning design team, the Living Room is a sultry, yet playful tribute to the Times Square of the past – from the gilded theaters of the 20s and 30s to the neon-soaked scene of the 70s and 80s. With lighting and special touches that change throughout the day, the new Living Room is the perfect place for guests and locals to work by day and play by night.
Indulge
Dos Caminos and Blue Fin
Rustic yet modern and lively, the new Dos Caminos features a mezcal and margarita bar on the street level and a guacamole bar on the subterranean level. Indulge in delicious Mexican fare or check out the new look of Blue Fin, with fresh seafood and a rustic atmosphere.
Catch a glimpse of our space